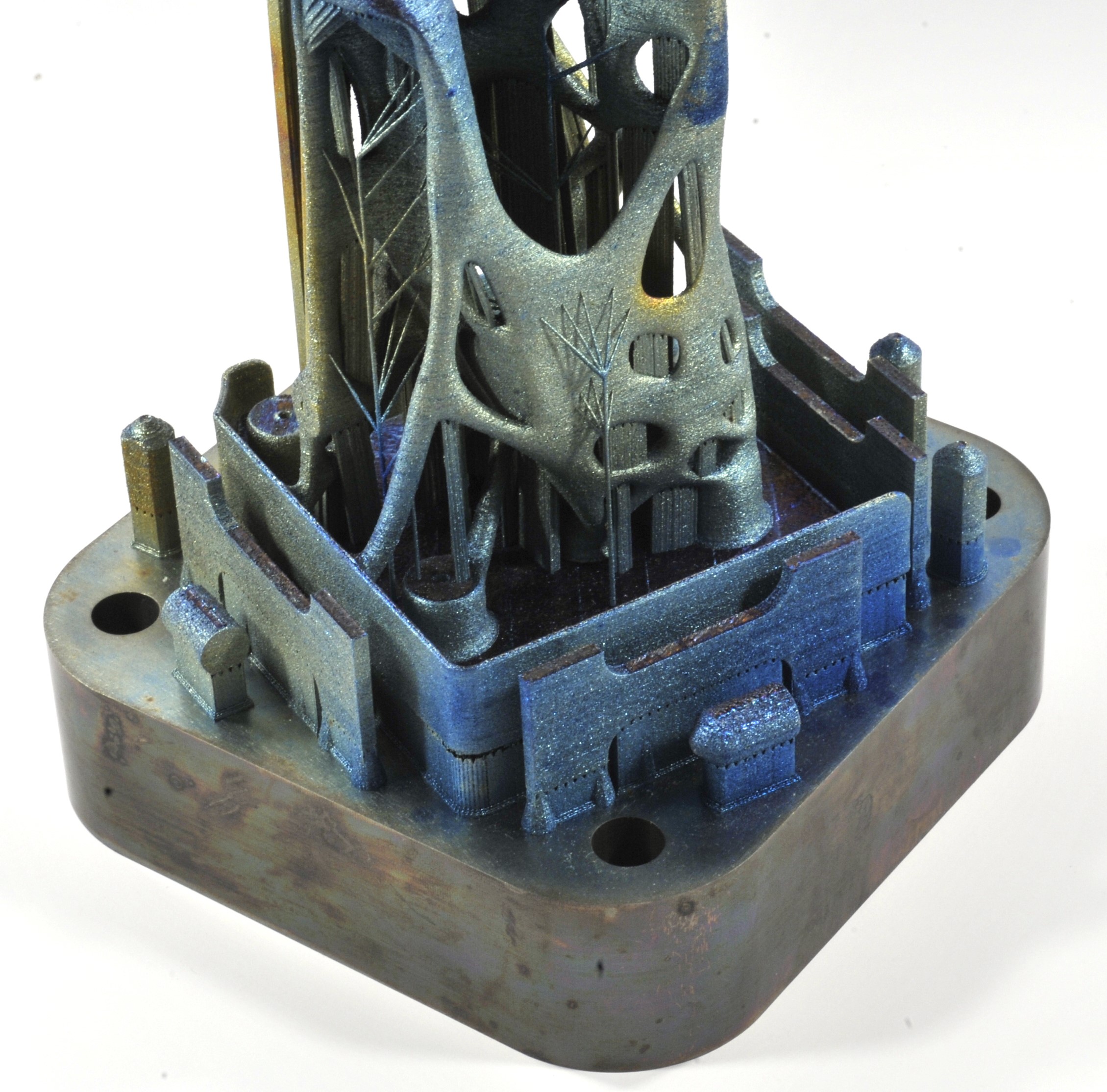 © Henri-Claude Gras – IMT Mines Albi
Coordinators:
Etienne Copin etienne.copin@mines-albi.fr, Anis Hor anis.hor@isae-supaero.fr
Date:
Tuesday 23rd of April 2024 – 13:30-18:30
Location:
Jacqueline Auriol Training Center (MFJA) – 1, rue Tarfaya 31400 Toulouse
Description:
The aim of this pre-conference course is to provide an insight into metal Additive Manufacturing (AM). Topics will cover metal AM processes, microstructure, and mechanical properties of AM parts, monitoring and control of AM processes, and design and topological optimization of parts for AM.  The lectures will be given by experts from the AddimAlliance, a network of six research platforms dedicated to metal AM located in the southwest regions of Nouvelle-Aquitaine and Occitanie.
Registration (free of charge for the participants registered for ESAFORM 2024):
You can book your reservation on the registration platform.
PRE-CONFERENCE COURSE ON METAL ADDITIVE MANUFACTURING
Additive manufacturing process
Robotic additive manufacturing processes
Pierre Michaud, Addimadour
Other additive manufacturing processes: LPBF, DED and WAAM
Microstructure and mechanical properties
Process links, microstructure and mechanical properties
Fatigue behavior of part obtained by Additive Manufacturing
Monitoring and control of additive manufacturing process
Monitoring and measurement – Non Destructive Control
Monitoring of Wire Arc Additive Manufacturing
Design and topological optimisation
On some topology optimization recipes
PRE-CONFERENCE COURSE ON METAL ADDITIVE MANUFACTURING
13:30-14:00
Welcome address
Additive manufacturing process

14:00-14:30
Robotic additive manufacturing processes – Pierre Michaud, Addimadour


14:30-15:00
Other additive manufacturing processes: LPBF, DED and WAAM – Etienne Copin, ICA
Microstructure and mechanical properties

15:00-15:30
Robotic additive manufacturing processes – Anis Hor, ICA


15:30-16:00
Other additive manufacturing processes: LPBF, DED and WAAM – Nicolas Saintier, I2M
Monitoring and control of additive manufacturing process

16:30-17:00

Monitoring and measurement – Non Destructive Control – To come soon

17:00-17:30

Monitoring of Wire Arc Additive Manufacturing – To come soon
Design and topological optimisation

17:30-18:00

Design for AM – Lionel Arnaud, LGP

18:00:18:30

On some topology optimization recipes – Joseph Morlier, ICA